Roadrunners
always win the race because we are..
Responsible
Academic
Courteous
Enthusiastic
Contact Us
Pleasant Valley School
2025 Ranchita Canyon Road
San Miguel, CA 93451
(805) 467-3453 phone
(805) 467-2306 fax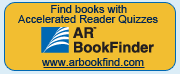 Getting Here
Please do not use the school address as listed by Google Maps. That is our old address, and if you use it on a GPS system, you may end up in Monterey County!
Our physical address is 2025 Ranchita Canyon Road, San Miguel, CA 93451
Staff Directory
Borden, Shelly

Library Technician

Brown, Brenda

Instructional Aide

Condell, Dusita

Teacher - 1st and 2nd

Ellison, Llaina

Teacher - Kindergarten

Elmer, Cody

Instructional Aide

Ferrin, Lynn

Administrative Assistant

Garcia, Kathy

Instructional Aide

Gingg, Dreima

Instructional Aide

Gregory, Joseph

Instructional Aide

Haggmark, Jennelle

Teacher - 5th and 6th

Hubbard, Candice

Resource Specialist Teacher

Jaeger, Debbie

Office Assistant

Nielsen, Wendy

Superintendent / Principal

Parker, Bridget

Instructional Aide

Parks, Cheryl

Board of Trustees Assistant

Savage, Adrienne

Homework Club Instructional Aide

Wells, Christina

Teacher - 3rd and 4th
Western Day, Eat Lunch With Your Kid Day and the Pioneer Day Parade
The Pleasant Valley School Website is Updating!!

Some of the content may have moved to different locations in preparation for the transition to our new website layout. We hope to have everything up and running by the second week of September. Thank you for your patience.
Parking Lot Safety
We thank you for your previous and continued cooperation in making the following adjustments to keep our students safe in the parking lot.
Students are not to walk through the parking lot . Your ...more
Business Reporting
School Calendar
School Menu
Tiny But Mighty

Please click on the photo to watch a wonderful video produced by the San Luis Obispo County Office of Education about our school.
P.A.S.E. Word of the Month
LCFF/LCAP
What is Local Control Funding Formula (LCFF)?
LCFF stands for Local Control Funding Formula. This refers to the manner in which the State of California funds school districts. This change is a major ...more
District Plans
Title IX
The Board of Trustees is committed to providing equal opportunity for all individuals in education. District programs, activities, and practices shall be free from discrimination based on gender, ...more